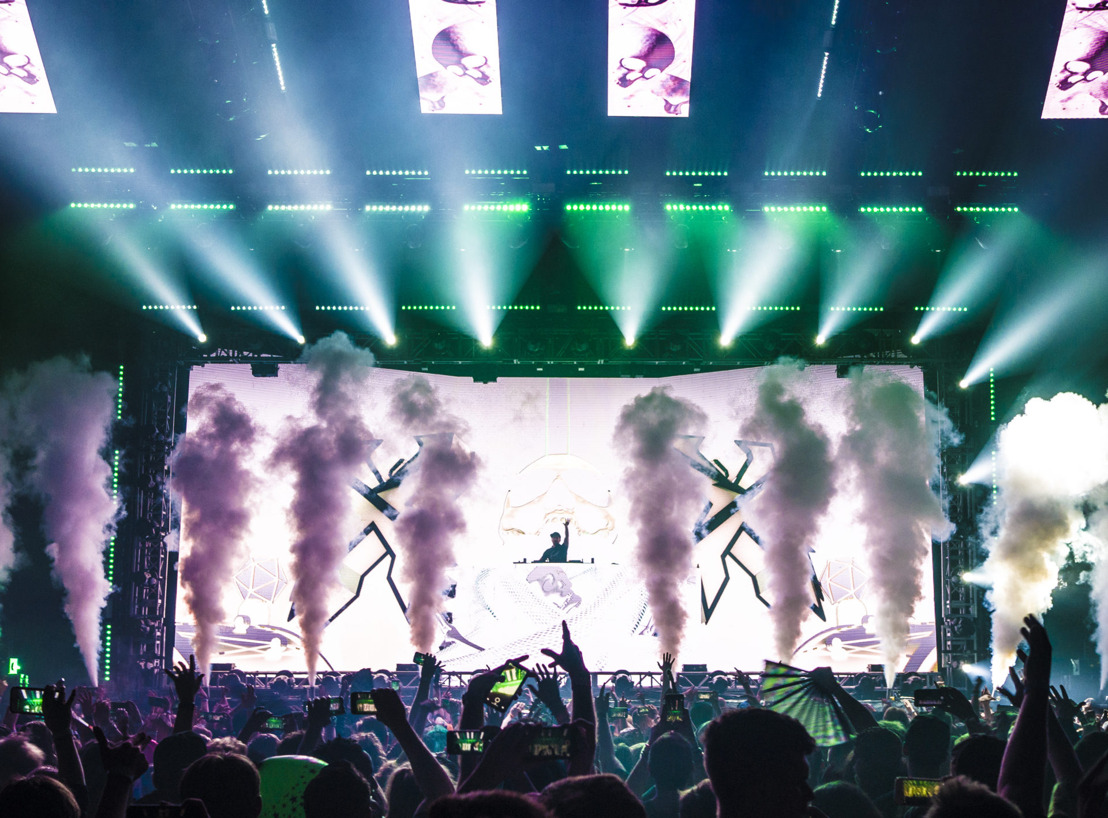 Excision's Partnership with PK Sound Reaches New Peak at 2019 Apex Tour
PK Sound builds on its decade-long friendship with the artist by powering his largest tour yet
Calgary, Alberta, May 24, 2019 — Renowned electronic dance music producer and DJ Jeff Abel, aka Excision, wrapped up the Apex 2019 Tour with back-to-back shows on April 12–13 at the Bill Graham Civic Auditorium in San Francisco. The 36-date U.S. Tour kicked off in January at the Cox Pavilion in Las Vegas and continued on to a list of venues that included some of the largest the artist has played to date. Calgary, Alberta based PK Sound supplied the massive 225,000-watt rig to help Excision create an immersive, multi-sensory musical experience at even the largest venues on the tour — including Chicago's Navy Pier and the Hampton Coliseum in Virginia where PK's Trinity Advanced Robotic Line Arrays played a vital role in making both shows a success — marking yet another high point in a long line of Excision tours powered by PK Sound.
Rooted in Friendship
PK's partnership with the artist grew out of a friendship between PK Sound CEO Jeremy Bridge — then frequently performing as a DJ in Western Canada under the moniker Subvert — and Abel, who began releasing music as Excision in 2007, when the first two met. Hailing from Kelowna, British Columbia, Bridge became familiar with Excision through the EDM scene in Western Canada, and the two would see each other annually at Shambhala Music Festival, where Bridge had begun to supply the festival's stages with PK Sound loudspeakers. Excision continued to garner larger crowds each year at Shambhala, and his set would go on to become a regular highlight. Over time, Bridge — who had made his loudspeaker manufacturing company into a full-time venture — introduced the artist to other members of the PK Sound crew, establishing a bond between Excision and the PK Sound brand that has since continued for well over a decade.
By 2011, Excision had built up enough momentum to launch his first official U.S. tour. Given his relationship with PK, it was obvious what to bring for the sound system and who to bring to operate it. "I chose to tour with PK because I felt their systems were best able to replicate the low-end in my music," Abel said. "I have a long history with the PK crew and love having them as part of my touring family." Managing both the tour and sound system, Arlen Cormack — now PK's Senior Vice President of Touring and Production — was joined by two colleagues who have since joined the PK Sound team, including technician Bryan Andres and production operations manager Rory Stewart, further cementing the artist's relationship with the brand.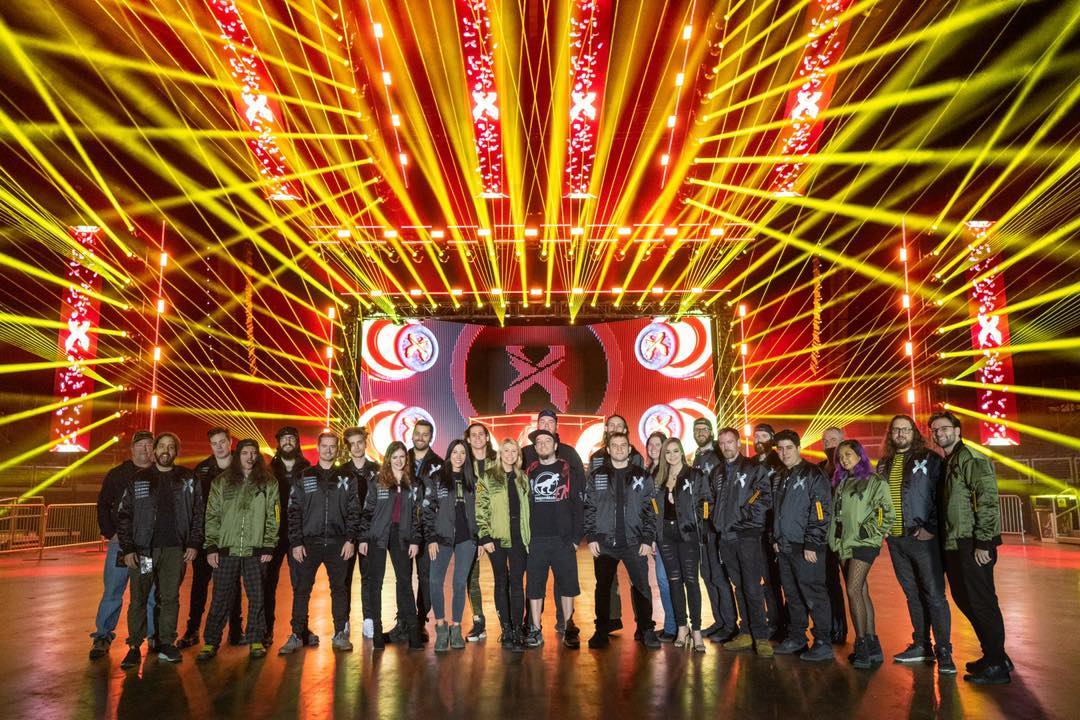 While some of the same members of the PK crew have been on the road with Excision since that first tour, the company's partnership with Excision grew in the years that followed — and so did his audiences. With the steadily increasing size of venues and audiences each tour, Excision's PK Sound rig has grown to meet the artist's demand for maximum volume. PK's partnership with Abel has also extended to what have become annual Marquee events headlined by Excision and powered by PK Sound, including Bass Canyon — hosted annually at the The Gorge Amphitheater in Washington — and the dinosaur-themed Lost Lands Festival in Legend Valley, Ohio.
More Power Than Ever Before
As Excision has added equipment to his rig over the years, he hasn't been afraid to adjust to PK Sound's technological innovations. An early adopter of the Trinity Advanced Robotic Line Array, Excision has made use of Trinity's revolutionary wavefront technology to meticulously craft the sonic experience on every tour-stop or Marquee event, no matter the size or shape of the venue. "After they developed their Trinity Line Array in 2015, it was a no brainer to continue working with them," Abel said. "I've been waiting a long time for a sound system that can truly translate what I create in the studio to a live event, in all frequency ranges."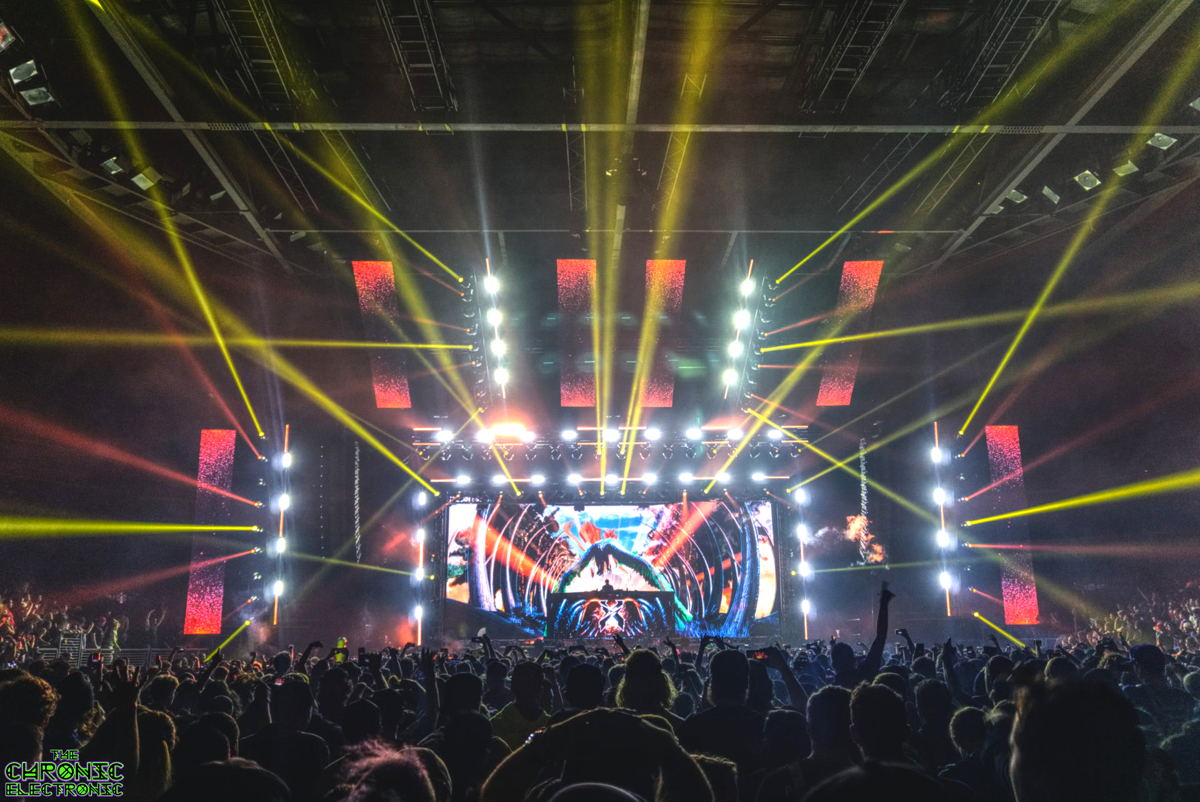 Boasting a rig capable of supplying up to 225,000 watts of power, Excision's Apex Tour has served as a pinnacle, both in the artist's touring career and in his longtime relationship with PK Sound. For the first leg of the Apex Tour, Excision's PK Sound rig consisted consisted of 10 Trinity boxes per side for the main hangs, 32 CX800 subwoofers, six VX10 Compact Line Array front fills, two CX215 monitors and four Klarity 12 monitors. Beginning with the March 15 concert, PK Sound added four additional Trinity cabinets for a total of 12 boxes per side in the main hangs, eight more CX800 boxes (total of 40) and 12 VX10s for additional delays and fills. The expanded system was on full display at Excision's April 6 outdoor performance at the NOS Events Center in San Bernadino, CA, where a crowd of 20,000 enjoyed an immersive sonic experience that, due to the directional capabilities of Trinity, dazzled inside the event tent without unnecessary noise spillover to the surrounding neighborhood. "I'm blown away by the clarity in the midrange PK Sound's Trinity can achieve with so much low-end in the mix," Abel said. "Everything is so clear, clean and free of distortion. It's truly exceptional, and I love having it bring my show to life so transparently."
For more information, please visit PK Sound's website at: http://www.pksound.ca/
About PK Sound
At PK Sound we are passionate about providing a powerful connection between artist and fan. We believe that every audio experience should be exceptional. Our loudspeakers are well known for their transparent, full bodied, powerful sound; a result of new technologies created by people who love music, focusing on the evolving demands of artists, engineers and fans.

Steve Bailey Public Relations, Hummingbird Media

Jeff Touzeau Public Relations, Hummingbird Media, Inc.