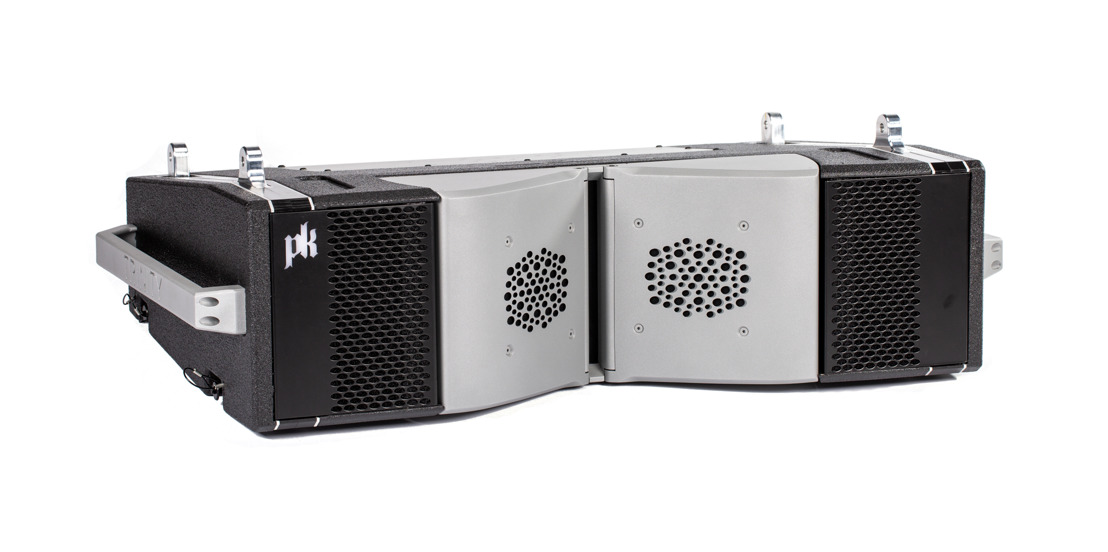 NAMM 2020: PK Sound Showcases Next Generation Live Sound with Trinity10, Gravity218
High-performance mid-sized robotic line arrays and subwoofers give front of house and venue staff complete control
Anaheim, CA, December 18, 2020 — Loudspeaker manufacturers PK Sound [ACC North Level 2: Booth 17307] will be showcasing their latest cutting-edge robotic live sound and install solutions at the 2020 NAMM Show. On display will be PK Sound's mid-sized line array Trinity10, high-powered Gravity218 subwoofers, and the latest mobile-friendly version of their live sound management software, Kontrol 2.5. This trio of products gives front of house engineers and venues a versatile set of live sound tools with the ability to remotely fine-tune in real time. All products are currently shipping world-wide.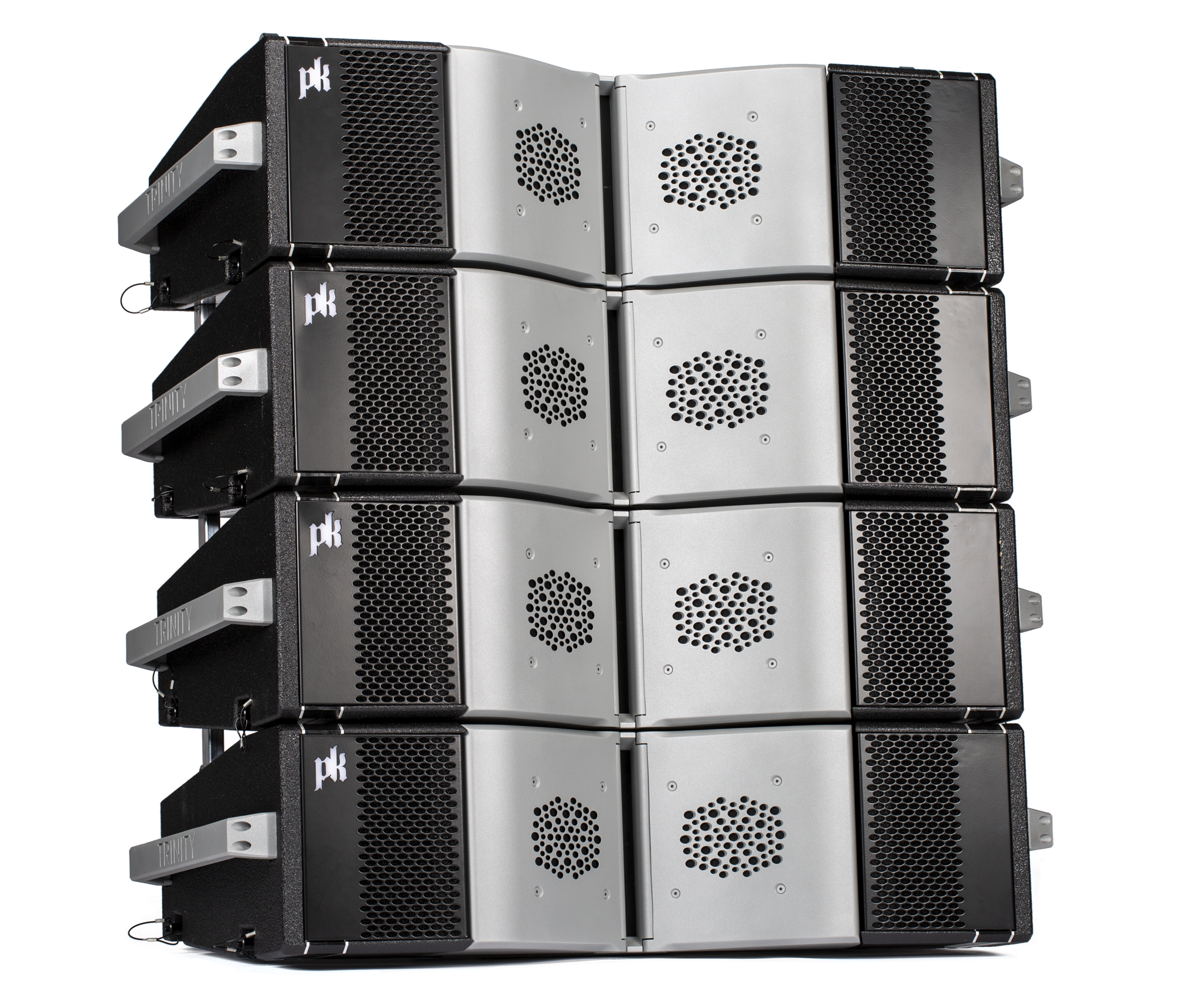 Trinity10 brings the same crystal-clear voicing and groundbreaking three-dimensional control of PK Sound's larger Trinity system to a mid-sized line array suitable for a wide range of indoor and outdoor applications. Trinity10's 3000 W Class D amplifiers provides high headroom and a fast, tight response across the entire frequency spectrum, making it versatile and usable for all manner of live events and musical performances. Front of House engineers also have the same real-time command of the sound field using PK Sound's Kontrol software, allowing them to fine-tune response at a moment's notice as well as ensure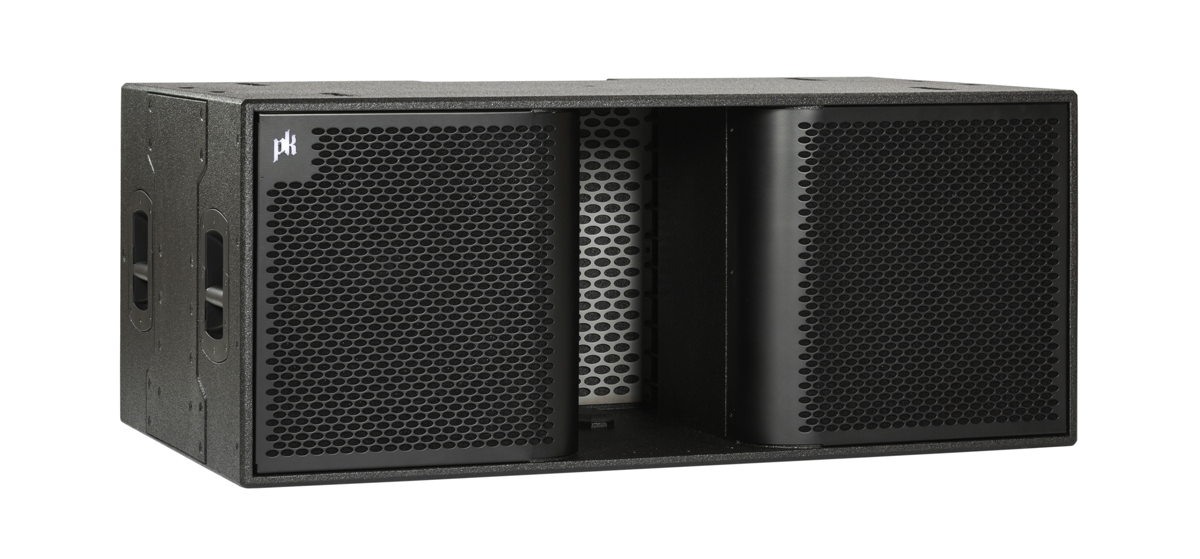 Gravity218, available in both touring and installation versions, is PK Sound's peerless high-powered compact subwoofer box. Boasting 8,000 W of Class D power and using Integrated Power Adaptive Loudspeaker (IPAL) technology for exceptional clarity and headroom out of its 18" drivers, Gravity218 provides tight and high-powered low end that can be fine-tuned for any live sound situation. As with Trinity10, it pairs seamlessly with Kontrol and using Automtic-Array detection it can instantly map cabinet positions into the software allowing a seamless setup for subwoofer arrays. Gravity218 is also built to last in North America with high quality components.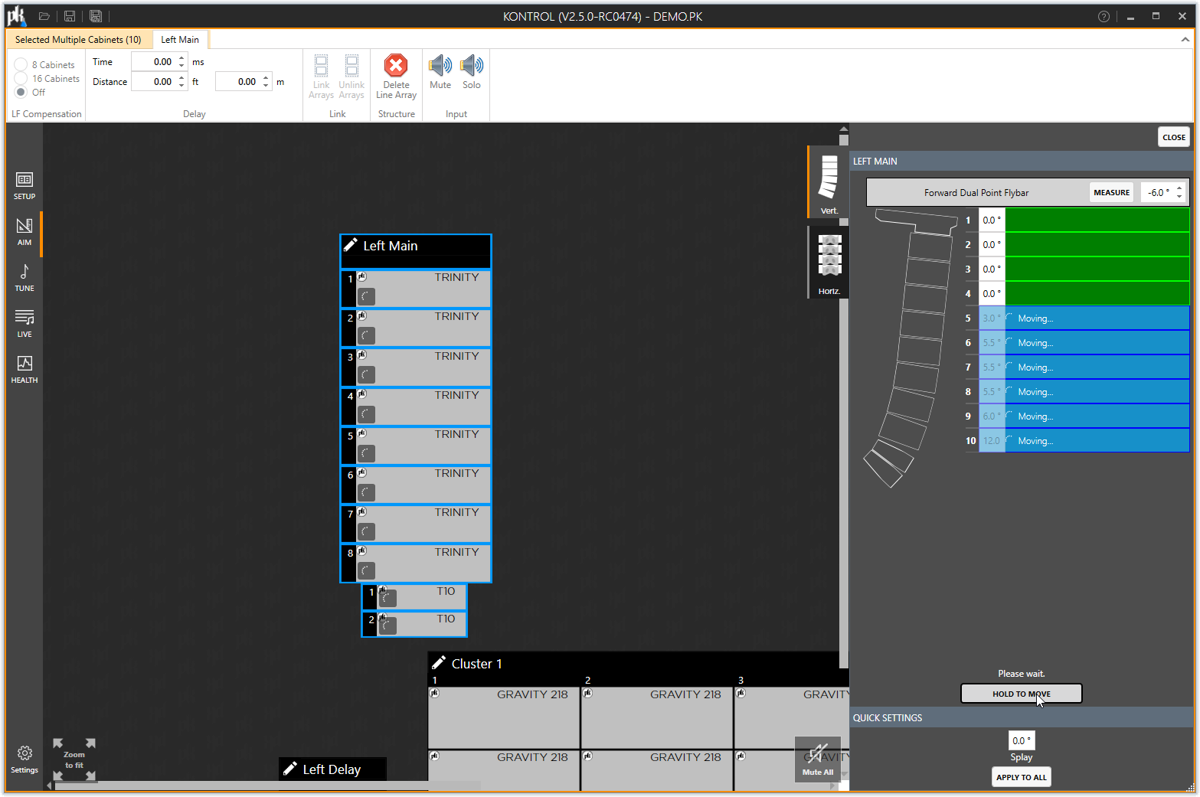 Kontrol 2.5 redesigns PK Sound's best-in-class live sound management software for mobile devices, allowing front of house engineers the ability to fine-tune their line arrays and subwoofers without the need of a laptop with streamlined menus and an upgraded user interface. In addition to this, PK Sound has expanded its compatibility with their existing install and manual-series offerings, allowing for total control in any live scenario.
"Between Trinity, Gravity, and Kontrol, we're giving Front of House engineers the ability to have a completely synergistic relationship with live audio, and the added ability to use it in almost any scenario," said PK Sound Founder and CEO Jeremy Bridge, "We've been thrilled to see how touring acts and club installers have embraced this level of control with Trinity and Gravity around the world."
During NAMM 2020, PK Sound will be located at ACC North Level 2, Booth 17307.
For more information about PK Sound, please visit: https://www.pksound.ca/
About PK Sound
​At PK Sound we are passionate about providing a powerful connection between artist and fan. We believe that every audio experience should be exceptional. Our loudspeakers are well known for their transparent, full bodied, powerful sound; a result of new technologies created by people who love music, focusing on the evolving demands of artists, engineers and fans.

Steve Bailey Public Relations, Hummingbird Media

Jeff Touzeau Public Relations, Hummingbird Media, Inc.