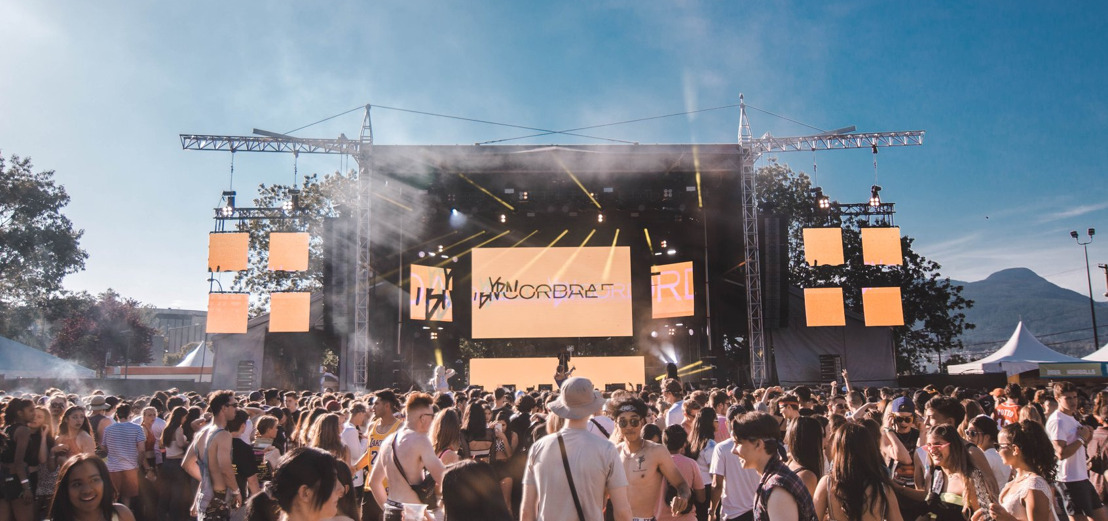 PK Sound Delivers Loudspeaker Solutions at Second Annual BREAKOUT Festival
Trinity advanced robotic line array technology eliminated unwanted noise in nearby communities
Vancouver, British Columbia, August 27, 2019 — PK Sound, the Calgary-based loudspeaker manufacturing company, partnered with Timbre Concerts and CRESCENDO1 to present the second annual outdoor BREAKOUT Festival on June 15-16 at the PNE Amphitheatre in Vancouver, BC. The two-day, all ages festival featured a lineup of high-caliber Canadian hip-hop and R&B artists, like Lil Berete, Yung Tory, and NinetyFour, alongside some of the hottest acts from the U.S., including A$AP Rocky, Rae Sremmurd, YBN Cordae and Saweetie.
Following two successful BREAKOUT events in 2018 — the inaugural outdoor festival and Winter BREAKOUT —Timbre Concerts and CRESCENDO1 were looking for a way to reduce the potential for noise complaints at the PNE Amphitheatre while providing an uncompromising, full-volume festival experience for attendees. PK Sound was brought on board in 2019 to ensure the sound levels provided a high-volume/low-distortion experience for hip-hop and R&B fans at the festival using Trinity Advanced Robotic Line Arrays. The company used the opportunity to further its relationship with the PNE Amphitheater as well as expose a new set of fans to PK Sound loudspeakers.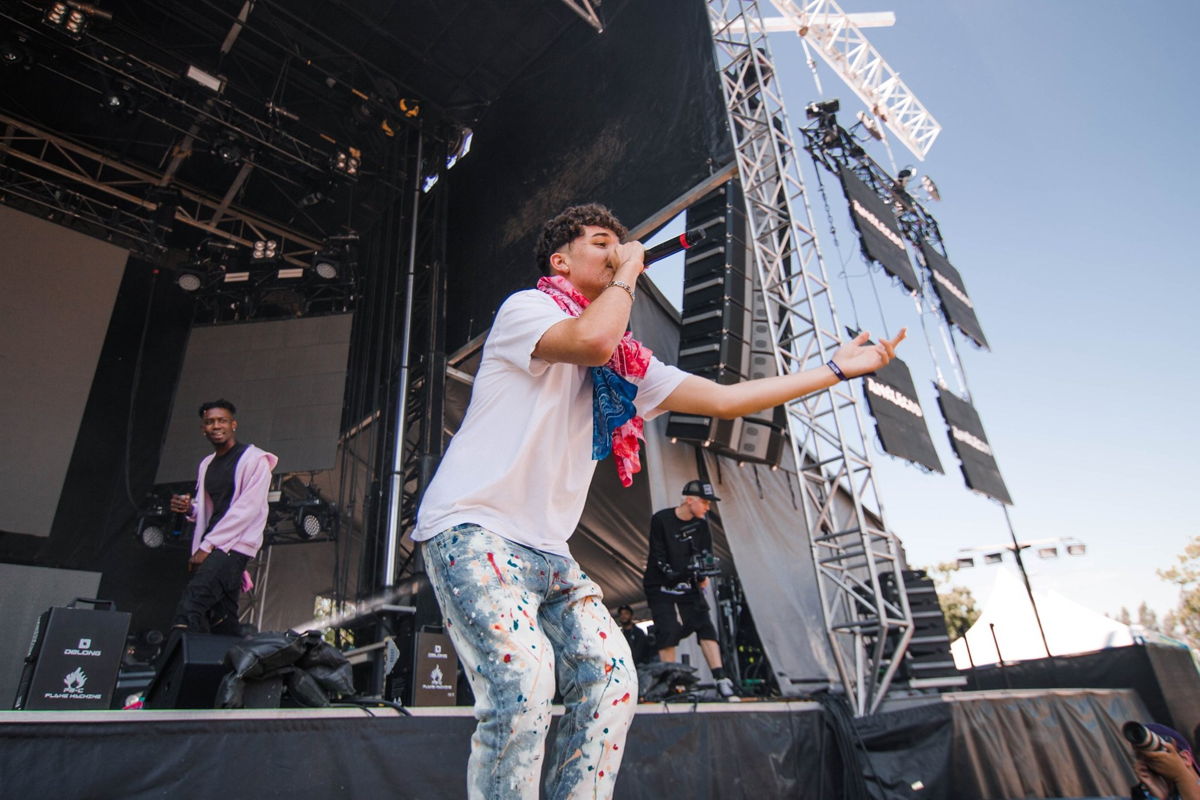 Grassroots growth across all genres
​Since founding the company in 2005, PK Sound CEO Jeremy Bridge has been building the brand's reputation throughout Canada and the United States through word-of-mouth, whether at festivals like the Shambhala Music Festival, highly-anticipated EDM events with Bassnectar and Excision, or on tour with top country acts like Dierks Bentley.
"We've always been a grassroots company," said Arlen Cormack, Senior Vice President of Touring and Production at PK Sound, "and we've had a lot of success with organic growth through our partnerships with Canadian artists and other North American artists. As they've grown, we've grown — so we've found some good synergies by developing solid relationships with artist in younger days and growing with them."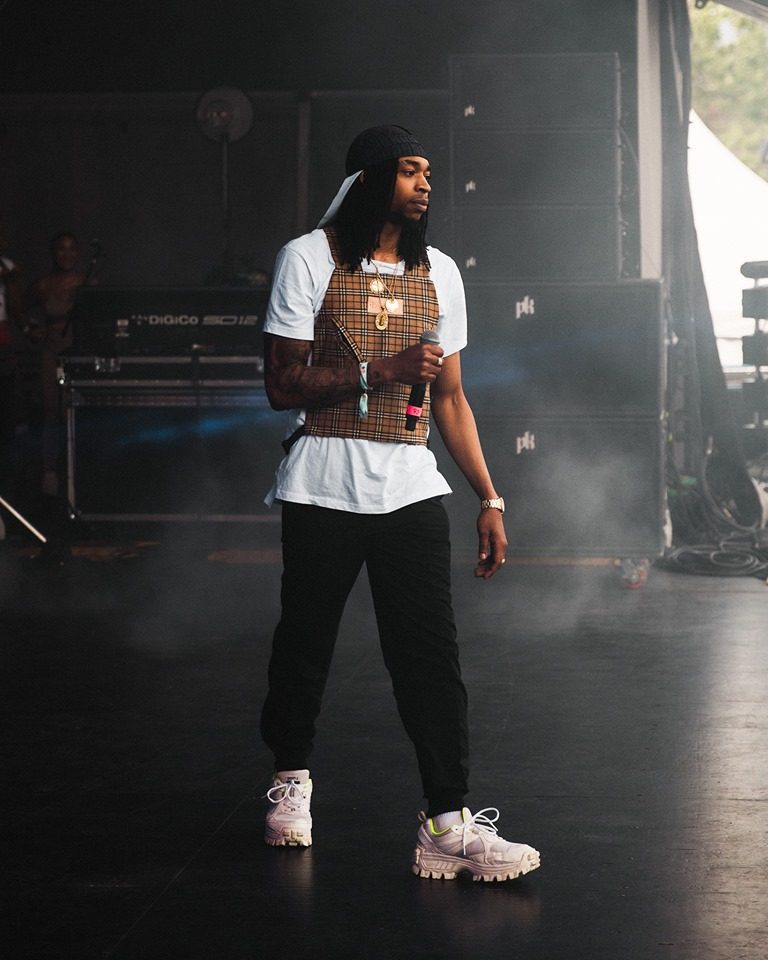 Creating venue longevity
​Considering the noise restrictions necessary for an outdoor venue like the PNE Amphitheater, coupled with the high-volume/low-distortion expectations of hip-hop music fans at the festival, PK Sound's successes with other outdoor festivals — like the Escapade Music Festival in Ottawa, in which Cormack's system designs lowered the number of noise complaints from over 100 to less than a 10 —gave the Vancouver venue confidence that the second annual BREAKOUT Festival would be an all-around success with PK Sound.
"By helping to keep the venue more usable, we're creating longevity, while still keeping the overall show volumes pretty high, relatively," he continued. "From the fan perspective, we're perceived to be louder than other sound systems because there is less distortion, so it's cleaner. Even when we're not pushing it to be ultra-loud, we're providing sound quality and intelligibility, which translate to the music directly."
Angled for success
​But, using 12 Trinity Robotic Line Arrays for the main hangs on either side of the stage, as well as four ground-stacked Trinity 10 boxes on either side as out fills, Cormack mechanically contoured the vocals away from the reflective back wall, sparing the nearby community, who otherwise would have been bombarded with unwanted reflections from the PNE Amphitheater.
"We were able to focus the vocals away from the wall, so that we weren't shoot those vocals a kilometer and a half into a kind of obscure offstage direction," Cormack said. "I went over to the community and did multiple listens, and you couldn't hear anything over there. So, we completely deadened one entire community of complaints just by looking at the obvious and being able to steer away from that. It was really about contouring the sound field right to where the listener was, and nowhere else."
For more information, please visit PK Sound's website at: https://www.pksound.ca/
About PK Sound
​At PK Sound we are passionate about providing a powerful connection between artist and fan. We believe that every audio experience should be exceptional. Our loudspeakers are well known for their transparent, full bodied, powerful sound; a result of new technologies created by people who love music, focusing on the evolving demands of artists, engineers and fans.

Steve Bailey Public Relations, Hummingbird Media

Jeff Touzeau Public Relations, Hummingbird Media, Inc.