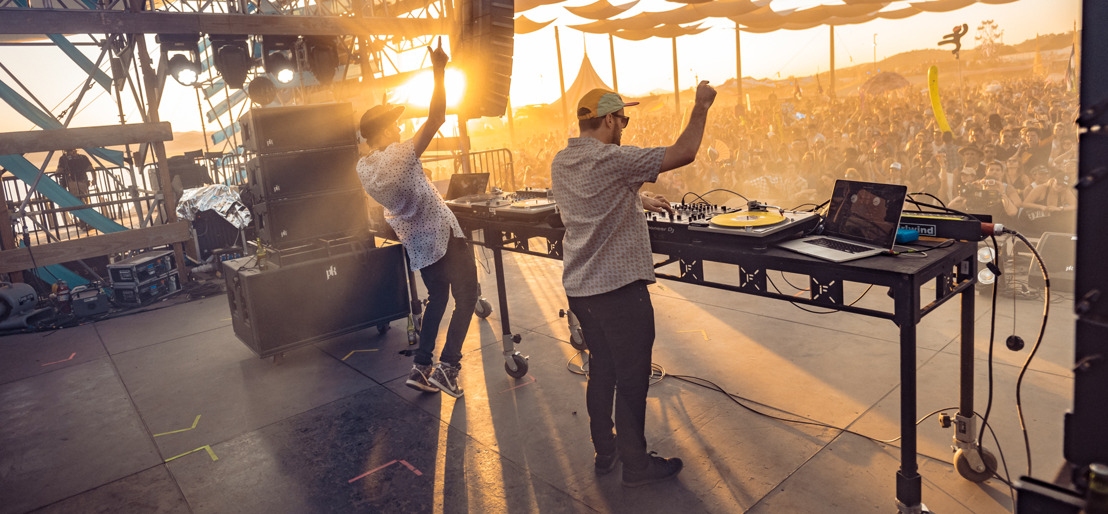 Westwood Recordings' Nick Middleton on Bringing Legendary Low-End with PK Sound at the Commodore Ballroom and Beyond
Vancouver-based EDM label brings festival atmosphere and sound to indoor events
Vancouver, BC, October 29, 2019 — On Friday, October 26, 2019, Westwood Recordings – the Vancouver-based EDM label and event management company behind The Funk Hunters, Stickybuds, Defunk, and more – held 'A Westwood Halloween' at the 1,000 seat Commodore Ballroom in Vancouver, BC. The annual showcase, which features representatives from the independent EDM-focused record label's diverse clutch of artists, is a yearly reminder of Westwood's commitment to creating immersive performances that bring a festival atmosphere and sound quality to rooms of all sizes. Founder Nick Middleton started Westwood as a way of empowering artists he knew and loved, and as the label has grown to embrace talent from around the world, its booking arm has made creating events like this a big part of the Westwood experience. A key part of these events has been Middleton's longtime relationship with Calgary, Alberta-based loudspeaker manufacturers PK Sound, a relationship that has given Middleton the low-end reinforcement and overall sound quality that his events and artists have become known for.
A new world of sound
​Middleton's career and relationship with PK Sound began in his teens, attending the yearly Shambhala Festival in Salmo, BC. Although he originally went there as fan with no immediate interest in making his own music or putting on events, that quickly changed when he was exposed to the Village Stage at Shambhala, which PK Sound has used as a testing ground for new equipment for more than a decade. "Shambhala opened the door into a whole new world for me. I was completely blown away by the experience," he said. "To stand in the Village Stage and see what PK was doing there, it was mind-blowing and really special. Also from a technical engineering side it was really fascinating because they were always pushing the boundaries."
Soon after Middleton was volunteering at Shambhala as well as performing annually as a DJ and member of the Funk Hunters on multiple stages, including the Village and the Fractal Forest. As his experience grew, he founded Westwood and as he was building the label began managing live events as well. His vision for these events was always to recreate the festival experiences that had drawn him into music, which meant diverse, exciting bills with impactful live sound. His experience as a touring artist however, showed that not every room was capable of this level of sound quality out of the bost. "When we started putting on our own events, we realized that the sound systems of these clubs weren't stacking up all the time," he explained. "Although a lot of these flagship live rooms have great sound systems, generally the focus is on the stage and the low end just isn't there."
Middleton began exploring ways to augment existing sound systems in order to bring his vision to life, which ultimately led him to start consulting with PK Sound on how best to do this, as well as using their products to provide the necessary reinforcement. PK Sound bass bins and equipment have become key parts of the Funk Hunters live touring setup, augmenting many of the venues that they play at. "I really trust PK to advise me appropriately, because a lot of the times we're dealing with different restrictions and they know exactly how to make this stuff work," he said. "It's really important to do this because the fans expect a certain feel, and you have to live up to that. You want to blow people away."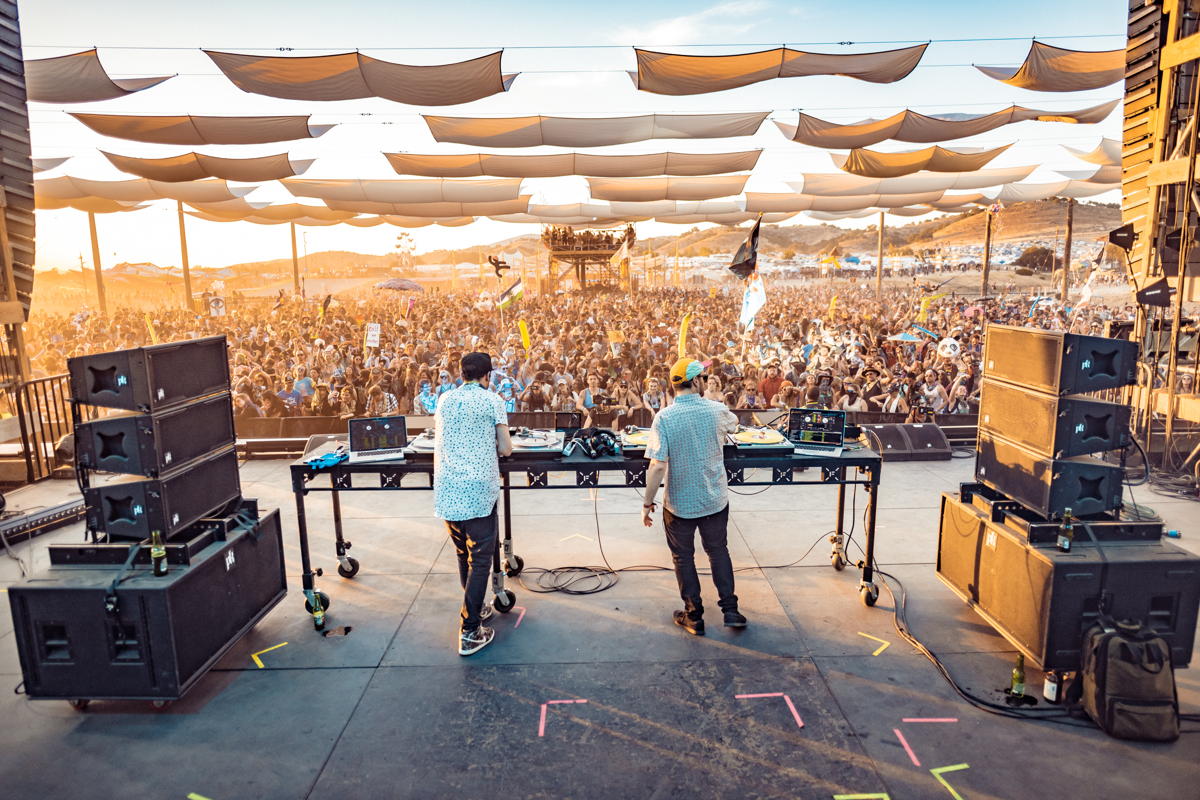 Live at the Commodore
​Westwood's augmented setup for 'A Westwood Halloween' included eight CX800 subwoofers to fill out the venue's low-end, with two CX215s and two VX10s to fill out the front. The setup was recommended by PK Sound's Ruairi Matthews, who also handled Front of House for the event. The decision to use this gear was partially influenced by the response of fans, who had noticed that it wasn't there the previous year. "What's interesting about PK is that they do have this die-hard following, especially now that bigger acts have been using their equipment on tours," he said. "Last year we we didn't use them on the shows and the feedback from fans and artists was immediate. Once that happened, I said to myself, 'I have to make sure we bring them in next time'!"
Westwood has had a busy year for shows and releases, including its first-ever label showcase Friday Night at the Fractal Forest which was fittingly done at Shambhala and in partnership with PK Sound. Middleton is currently preparing for their annual 'Funk the Halls' headlining shows for the Funk Hunters, which will be taking place in late December in a few select Canadian cities. As ever, he continues to build events that capture the festival feel that originally captured his imagination and brought him into the business. "It's been exciting to see PK grow from where I first experienced what they could do," he said. "I wouldn't be doing what I am doing today without those experiences, and being able to make them a part of what we've built at Westwood is something we're really proud of."
For more information about Westwood Recordings, please visit: http://www.westwoodrecordings.com/
For more information about PK Sound, please visit: https://www.pksound.ca/
About PK Sound
​At PK Sound we are passionate about providing a powerful connection between artist and fan. We believe that every audio experience should be exceptional. Our loudspeakers are well known for their transparent, full bodied, powerful sound; a result of new technologies created by people who love music, focusing on the evolving demands of artists, engineers and fans.

Steve Bailey Public Relations, Hummingbird Media

Jeff Touzeau Public Relations, Hummingbird Media, Inc.